Classics - Clasico
Hola Fashionist
People often have the perception that to be noticed you have to be like someone else. In fashion where there are trends what stand out the most is the unique way you carry it. A trend is just something of the moment and if you follow them have you noticed how old styles have come back in style many years later? Some remain classics of all time and to me those are the best. Thats a hint that just like in style we should want to remain classics and never go out of style.
"In a world full of trends, I want to remain a classic"
-----------------------------------
La gente a menudo tiene la percepción de que para ser notado tiene que ser como alguien más. En la moda donde hay tendencias lo que más destaca es la forma única de llevarlo. Una tendencia es sólo algo del momento y si usted los sigue usted ha notado cómo los viejos estilos han vuelto en estilo muchos años más adelante? Algunos siguen siendo clásicos de todos los tiempos y para mí esos son los mejores. Eso es una pista que como en estilo debemos desear permanecer clásicos y nunca salir de moda.
"En un mundo lleno de tendencias, quiero seguir siendo un clásico"
Its not new that I enjoy sneakers and dresses sometimes, I am not a sneaker fan but the ones I own are good classic ones. I think you can enjoy these converse with basically anything. I remember when I was 15 I bought my first pair of chucks they where red and I got them from my first paycheck. They lasted about 5 years with me and in a cleaning frenzy I don't know where I put them, believe me or not they where in mint condition.
-----------------------------------
No es nuevo que disfruto usar tenis y vestidos a veces, no soy un fan de los zapatos deportivos pero los que tengo son buenos y clásicos. Creo que se puede disfrutar de estos converse con básicamente cualquier cosa. Recuerdo que cuando tenía 15 años compré mi primer par de converse eran rojos y los conseguí con mi primer cheque de pago. Me duraron cerca de 5 años y en un frenesí de limpieza no sé dónde los puse, créanme, que estaban en perfecto estado.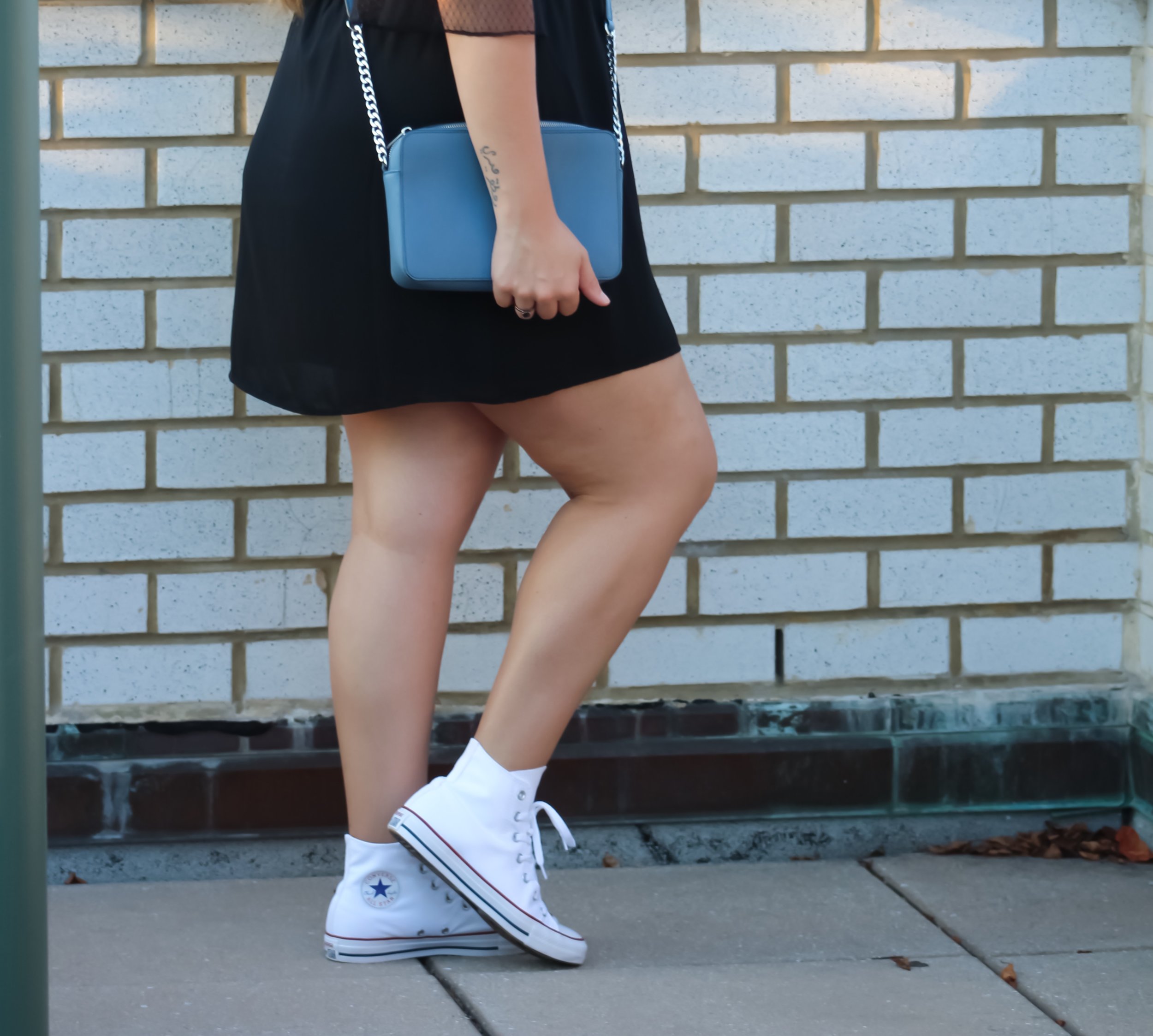 As you can see this dress can be easily worn with a pair of heels, which I did wear before but I wanted to give it a second use on a regular day because we have to look at our closet as investments and not use things only once.
-----------------------------------
Como se puede ver este vestido se puede llevar fácilmente con un par de tacones, y ya me lo puse asi, pero yo quería darle un segundo uso en un día regular, porque tenemos que mirar nuestro armario como inversiones y no utilizar las cosas sólo una vez .
What are your favorite classes items? Share below with a comment.
Cuales son tus clásicos favoritos? Comparte debajo y déjame un mensaje!
I hope you enjoy this look & come back soon for the next post.
Espero que disfrutes de este look y vuelvas pronto para el próximo post.